FBRUSA™ Heating Air Pressure Head Massage Helmet
FBRUSA™ Heating Head Massage Helmet Air Pressure Vibration Therapy
Massager
Features:
1.Intelligent air pressure,multi-frequency vibration,timing for 5/10 / 15mins.
2. Adjustable knob and reference line is convenient for you to adjust the distance between the head and the massager accurately according to your head circumference.
3. Having vibrating, hot compress and air pressure massaging modes with different functions.
4. Suitable for adolescents, occupational people, middle-aged and elderly people.
5. You can change the music
Function:
1. Having effect in releasing pressure, maintaining brain, promoting sleep, soothing the nerves.
2. Reduce work pressure, ease the head fatigue, keep the brain keen, relaxation nerve.
3. To teenagers, give them a good sleep, stimulate learning potential, improve sleep, improve memory.
4. To the elderly, pain relief, relaxes the nerve, to promotes sleep.
Suitable For:
Adolescent-Improving sleep quality and preventing myopia from getting worse to active learning potential.
Occupational People-Relieving head fatigue and soothing nerves to keep a sharp mind.
Middle-Aged and Elderly People-Improving common ailments resulting from the decline of body function, relieving fatigue of head and eyes, relaxing nerves, and massaging different meridian points of head and eyes to promote sleep quality.
Package Included:
1 X Head Massage
1 X Adapter Plug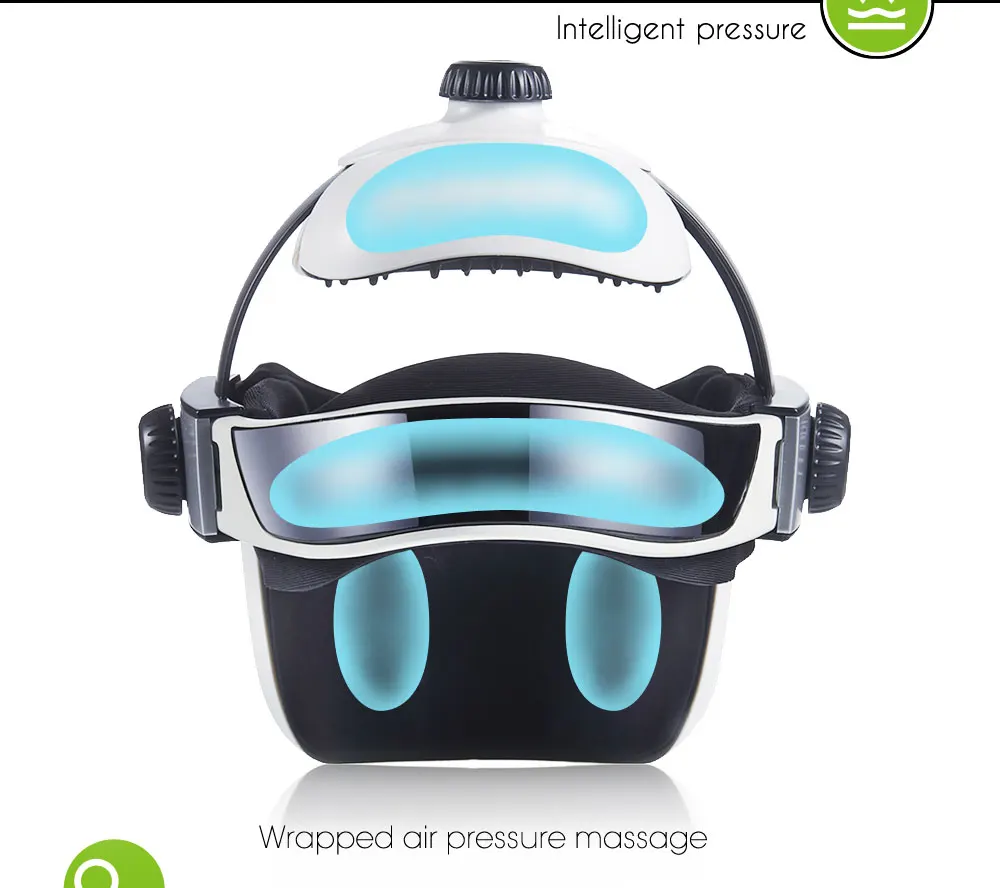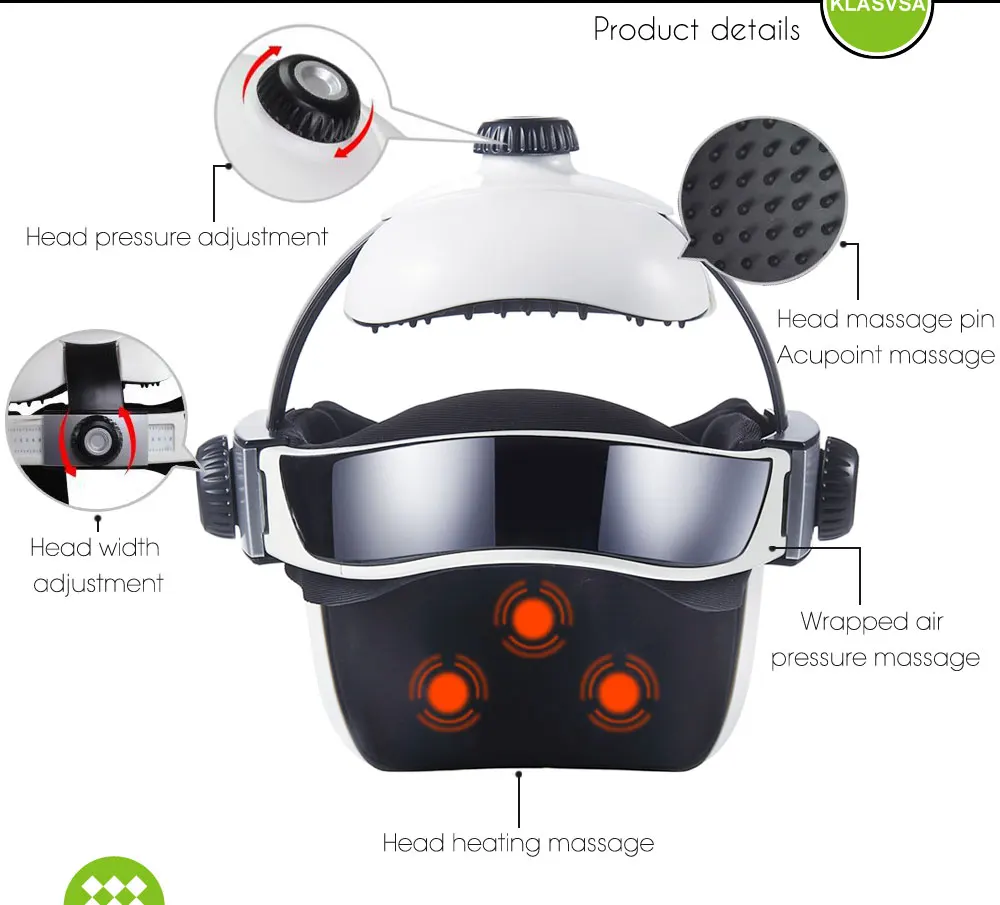 NOTE: In recent affairs regarding the worldwide spread of COVID-19, a widespread of airlines have ceased to cancel operations in various countries and regions. In addition to this, you may see delays in orders due to slower logistics and increased customs security checks. Due to these circumstances, please allow more travel time than the ETA stated in our shipping policy. (approx. 7-15 days)
We offer shipping services worldwide. The time frame of order delivery is divided into two parts: Processing time + Shipping time
Processing Time(1-3 working days)+Shipping Time:(5-15 working days)
Shipping Fee:
1. Free standard shipping on orders over $40 USD,
2. If below $40 USD, the standard shipping fee is $5.99 USD.
3. If you choose express shipping(DHL, FEDEX, etc), the fixed shipping fee is $30 USD.
Tracked Shipping
The customer will be informed by email if the order is shipped out.
All orders have tracked shipping. Your tracking number and links will be shown in your order dispatch email. Orders are sent out through regular shipping. If you wish to have them sent with insurance coverage or through eaxpress delivery, email us first at service@fullbodyrelax.com before purchasing. We will give you the quotation.
We can not cancel your order when it's already shipped.
We use 3rd party couriers to deliver the orders. If you purchase with us you understand that there's a risk of parcels getting lost. We only refund orders that have proof that they were not received.
We use 3rd party tracking systems to track orders and if the website states that your order was delivered then we will go by it. Only when the state, city or zip code from your tracking number is not consistent with your inputted shipping details, we will offer the refund. No exceptions.
About Tax
In seldom cases, orders may be charged customs fees by your government, not our site, you will be responsible for the charges. We apologize for any inconvenience, but we have no control over the customs authorities in your country or any other. Contact your local customs office for more information about customs fees, duties, and taxes.